Tiger Technology Awarded Milestone Systems Solution Partner of the Year 2022
Alpharetta, GA, USA — January 20, 2023 — Tiger Technology, an established leader in storage & data management for the past two decades, was recognized as Solution Partner of the Year for the Americas Region during Milestone Partner Summit (MIPS) 2022, October 24 – 26th, Minneapolis, USA.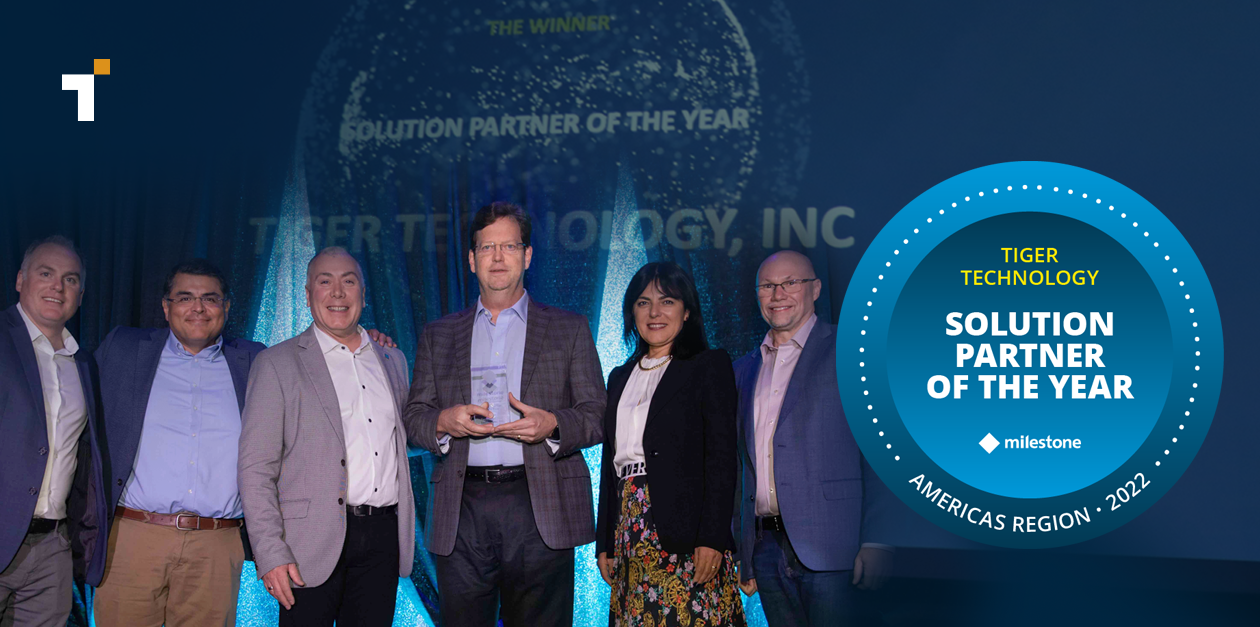 In a few short years Tiger Technology's partnership with Milestone Systems has transformed what is possible with cloud in video surveillance. Customers around the world now enjoy the benefits of infinite cloud scalability and data protection. Seamlessly bridging the gap between on-premises infrastructure and the cloud for mission-critical VMS workflows has been made accessible for any business, thus opening the doors to accelerated innovation in the industry.
Tiger Technology's CEO Alexander Lefterov reflects on the company's journey in surveillance:
"[This] is our reward for swimming upstream for three years in the middle of a global pandemic. It is a celebration of the diversity of business ideas nurtured by [Milestone Systems], a wise industry leader that truly understands what 'ecosystem' really means – a vibrant community of partners that may not agree on approaches but are willing to cooperate and committed to improving the world."
What's next?
While maintaining focus on its hybrid cloud surveillance video management offering, in 2023 Tiger Technology will be expanding its solution portfolio in two key areas: enhancing our customers' data protection and compliance strategy, and equipping surveillance teams with the tools to make data-driven decisions, further optimizing resources & costs.
Tiger Technology remains dedicated to participating in collaborative innovation within the Milestone Systems partner community. "We are now responsible for continuing to work hard to simplify cloud adoption for the surveillance industry. We couldn't be more motivated and thrilled and we are fully invested in the 'Building the New Next' message Milestone Systems has embraced. We know that they mean it", Alexander Lefterov remarks.