Zero Density Unveils Camera Tracker for Virtual Sets at NAB
Izmir, Turkey. April 14 2023 – Today, Zero Density, a leading provider of real-time graphics solutions, announces the launch of several new innovations in tracking technology, all released under its Traxis brand. These innovations include the new Traxis Camera Tracker — a unified hub for broadcasters to track cameras and manage their camera and lens data — as well as a major update to Zero Density's Traxis Talent Tracker, which lets broadcasters track multiple people on set at the same time without the need for wearables.
Built for both LED sets and green screen cycloramas, these new solutions let broadcasters spend less time worrying about photorealism, giving more space to focus on creativity. The update to Zero Density's award-winning Traxis Talent Tracker, which uses AI to identify individuals within a 3D environment, means that multiple people can now be tracked without wearables. This lets broadcasters more easily generate accurate reflections, refractions, and virtual shadows in real-time for multiple people at once — perfect for productions with several presenters or guests.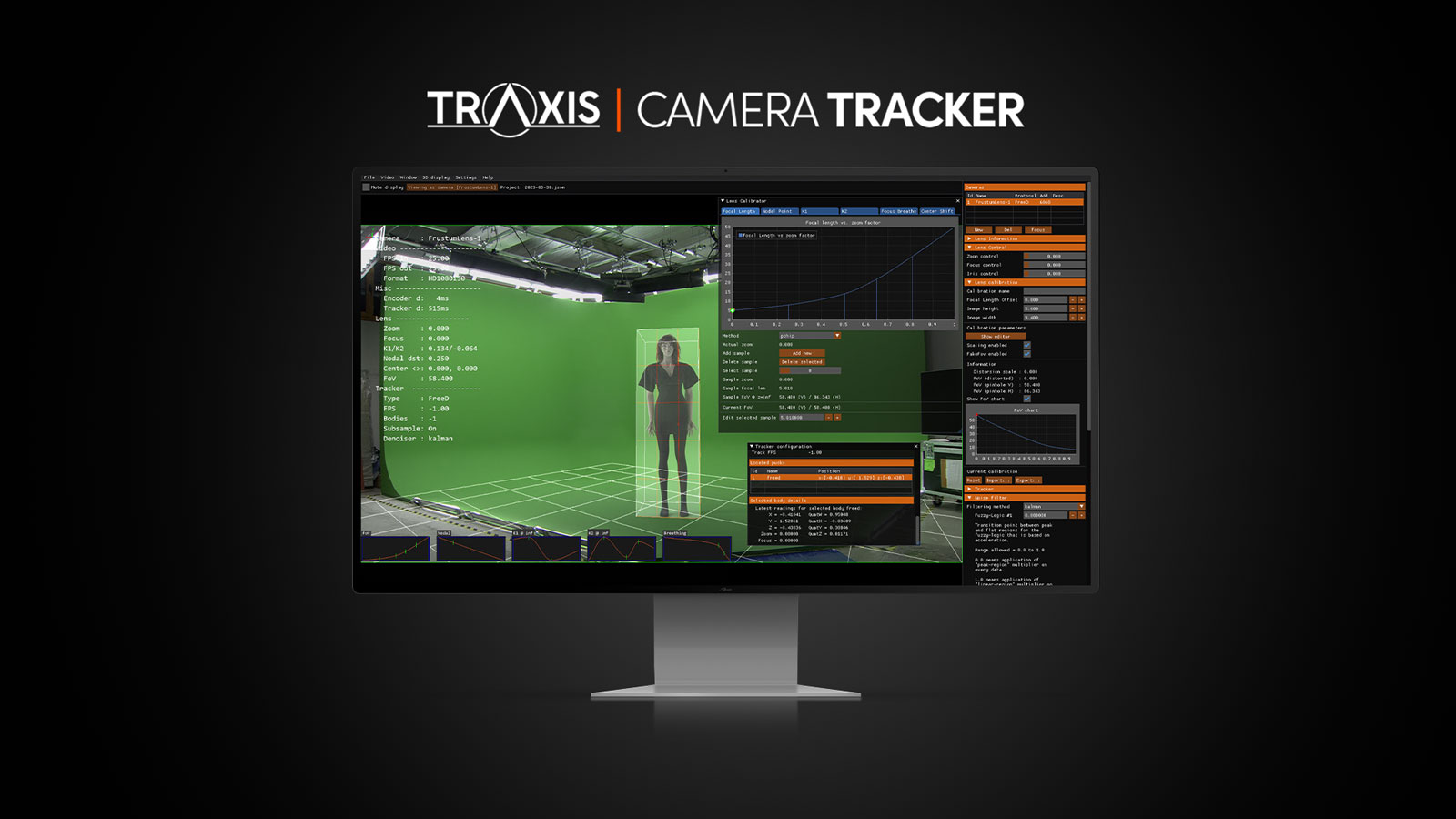 Like the Talent Tracker, the new Traxis Camera Tracker also lets broadcasters create immersive virtual graphics without requiring time-consuming setups. The tracker provides fast and accurate lens calibration, which means there's no need to install hundreds of calibration points for a photoreal result — even when tracking challenging closeups, fast camera movements, and crane rigs. No matter how complex the production is, Traxis Camera Tracker users will be able to calibrate their virtual studio. Once calibrated, the studio then won't need to be recalibrated before any new production, reducing downtime.
In order to manage the different camera and lens tracking feeds, the Traxis Camera Tracker software platform can also be used as a central hub. The platform will calibrate lenses as well as monitor all camera feeds, even if each has its own protocol, so creatives have the freedom to choose the best combination of technologies for every real-time project, without having to switch platforms for different vendors or devices.
"There is no single tracking technology that answers all the requirements of production. With the new products in our Traxis brand, we wanted to empower broadcasters to choose the best fit, without worrying about the complex setups," says Ofir Benovici, CEO of Zero Density. "The Traxis Camera Tracker and Talent Tracker solutions provide users with an all-in-one system for accurate tracking and realistic Unreal Engine graphics, fully calibrated to the chosen lens."
Additional benefits of Zero Density's new tracking solutions include:
Seamlessly Blended Worlds – With Traxis solutions, it's now easy to create a photorealistic blend of real and virtual worlds, even when fast camera movement and multiple hosts and guests are present, or when close-ups are involved.
Clutter-free Pipelines – Traxis Camera Tracker gets its power directly from the on-set camera and sends data through triax or fiber-optic-camera cables, so no extra cabling is required.
Seamless Calibration – Once your lens is calibrated, the data is ready to use with any 3D render engine. No additional rendering is required in the studio: Traxis Camera Tracker does it all straight out of the box.
Easy monitoring – Traxis Camera Tracker hub allows teams to monitor multiple tracking and lens data feeds from each camera in the studio. You can check systems are working by simply overlaying a 3D ground plane and marker objects on your SDI camera feeds. In the future, talent tracking, and object tracking will be added to the platform.
Pricing and Availability
Zero Density's TRAXIS brand can be seen in action at booth N1817 at NAB Show.