Axia Quasar Mixing Console - Powered by Simplicity | Telos Alliance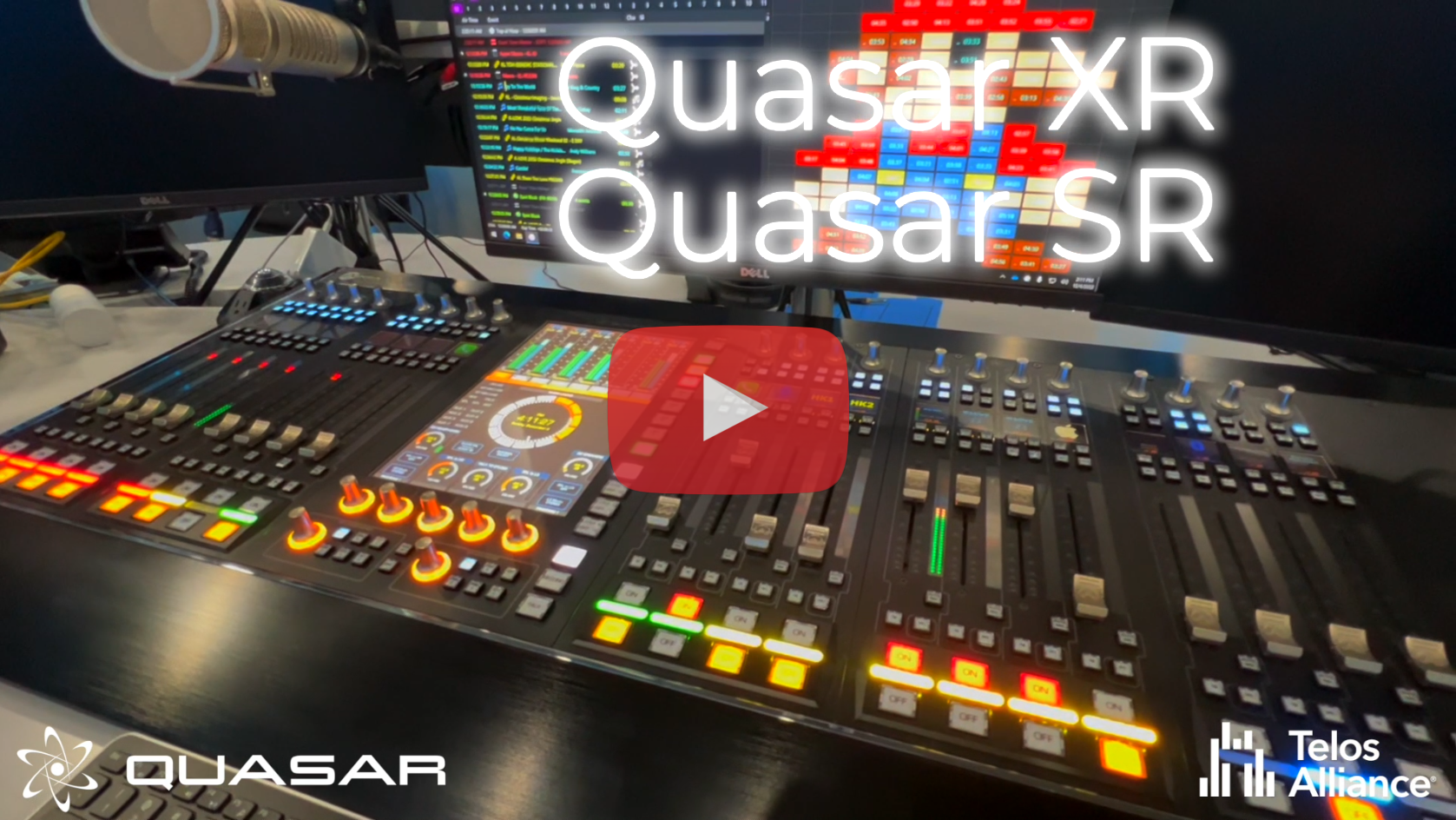 The Axia Quasar Mixing Consoles from Telos Alliance are the ultimate AoIP Broadcast Mixing Consoles, putting the power at your fingertips for next-level content creation. Including XR and SR models—the Quasar family offers broadcast engineers and less seasoned board operators alike boundless production possibilities, modularity, scalability, and workflow flexibility.
Tap into the power of AoIP with Axia Quasar, our sixth-generation of AoIP consoles and the industry-standard in mixing excellence. Powered by mature and sophisticated AoIP technology from Telos Alliance—the inventor of AoIP for broadcast—Quasar is designed for steadfast reliability with no single point of failure.