What happens when you move the console out of the studio and into a virtualized environment? A world of new possibilities emerges!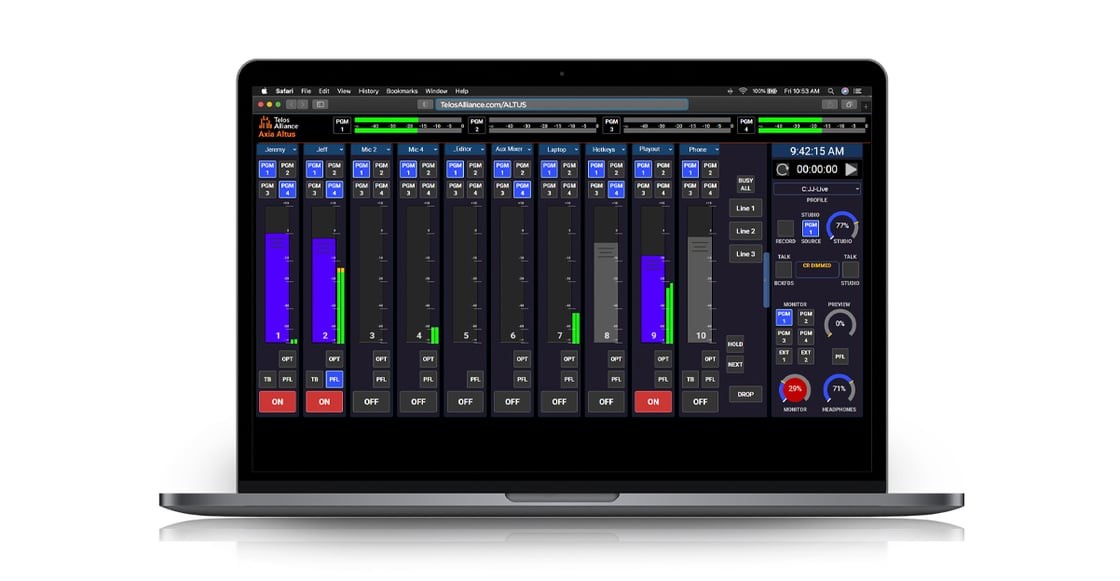 Enjoy full-function mixing – including eight virtual auxiliary mixers and integration with Telos VX broadcast phone systems – for a distributed and remote workforce, allowing collaboration on recorded programs and live broadcasts. Deploy a temporary studio anywhere. Create a low-cost disaster recovery center. Set up a remote broadcast in minutes. Re-imagine your next main studio build-out. The possibilities are limited only by one's imagination, so we like to say Altus captures that "I didn't know I could do that!" feeling.

Like other recent Telos Alliance applications, Altus is delivered as a Docker container, providing a high degree of flexibility on- or off-premises and meeting a customer's needs today and in the future using non-proprietary COTS (commercial off-the-shelf) hardware.