France 3 Aquitaine leverages EZtrack for on-set camera tracking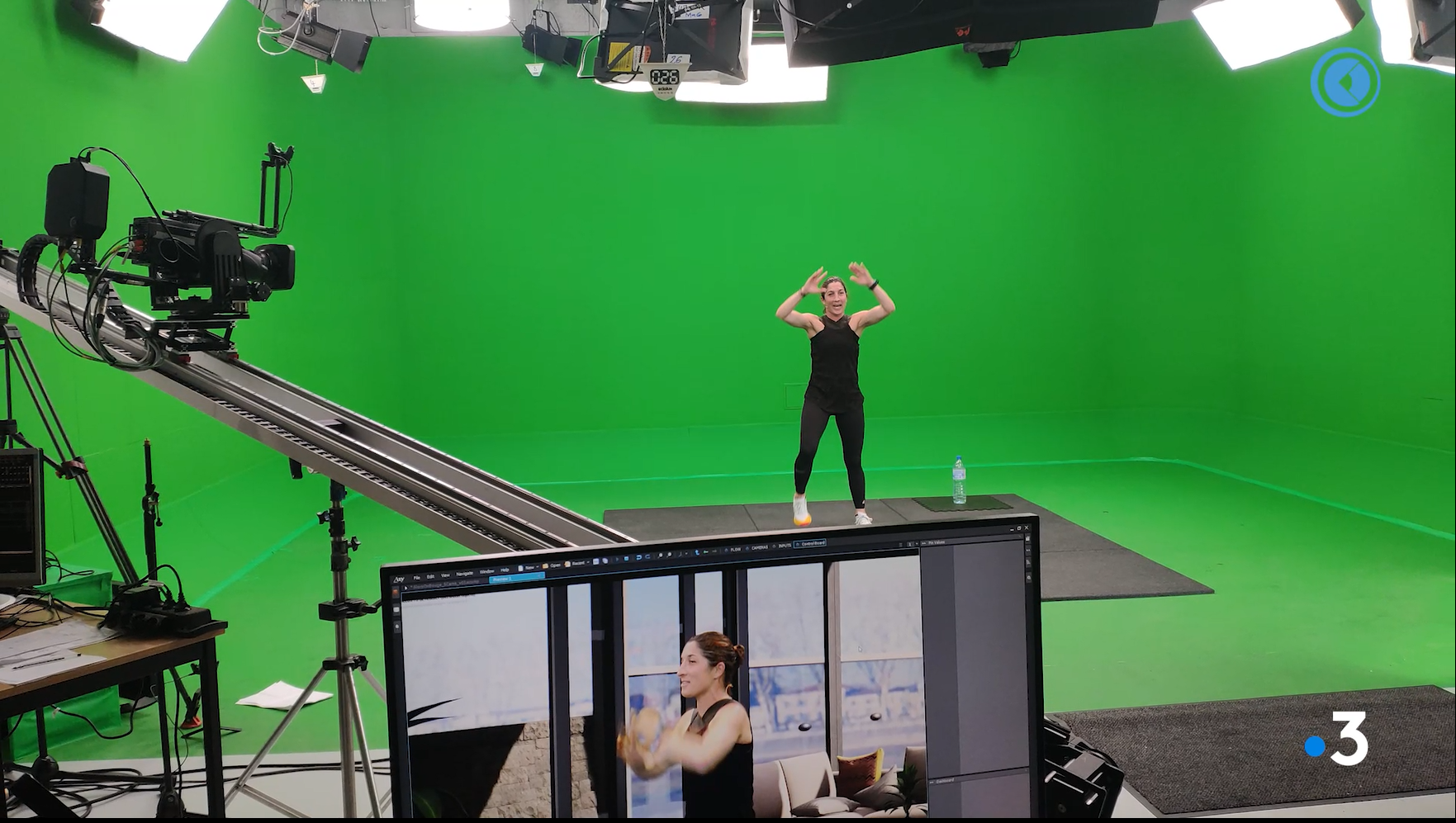 Produced by the French TV Public network France 3, here is a quick overview with nice behind-the-set sequences taken during the production of the "Alors on bouge" live aired program.
Key aspects of the EZtrack setup deployed on this stage:
- Sony camera is tracked here on a fully motorized, motion controlled and inclined slider. This camera is combined with additional Panasonic AW-UE150 PTZ cameras.
- The augmented reality layer is rendered using the Aximmetry pipeline, thanks to their Broadcast DE edition.
- 3D virtual assets & environments have been entirely produced in-house by our primary partner Tessellation Studio.