Sky Racing Hits the Exacta with Providius' NVRT & BMG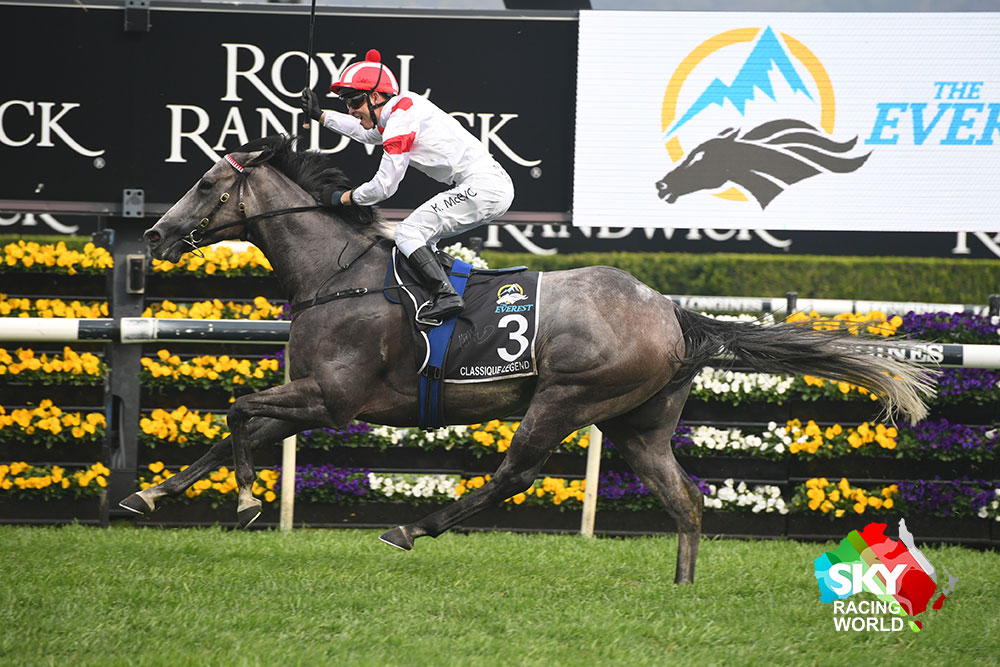 Providius NVRT and BMG software become a requirement for Sky Racing's high-impact live production IP facility.
Ontario, Canada, July 10, 2023 – Providius Corp, demystifying the complexities of IP media and IT infrastructures, in association with their local partner in Sydney, Professional Audio & Television (PAT), is proud to announce today the successful delivery of its vital network visibility and real-time IP media analysis products to Sky Racing Australia (Tabcorp). Sky Racing recently deployed an Arista SMPTE 2110 broadcast network at their Sydney Frenchs Forest HQ and turned to Providius to add additional support for their mission-critical operations.
Sky Racing has opted for IP technology over baseband video in their new production facility, allowing them access to the latest broadcasting technology and unlimited flexibility for future growth. In a live production environment, network and media issues can have immediate and severe consequences, potentially causing disruptions or failure of the broadcast. As a result, Sky Racing has implemented the Providius software to ensure maximum availability of the broadcast network.
Providius develops innovative software that utilizes live network telemetry from the Arista network switches. The NVRT (Network Visualization and Real-time Telemetry) software provides a comprehensive view of the Sky Racing Arista infrastructure, allowing access to real-time topology maps, network port-specific packet details, multicast media tracing, and network cybersecurity in one easy-to-use dashboard. This simplifies operations and increases cyber awareness, so the operations team can respond quickly to both technical and cyber-related events. Furthermore, Sky Racing benefits from the BMG (Broadcast Media Guard), which can acquire, decode, and analyze various IP media flows, including ST 2110-20/30/40, PTP, MPEG2 TS, and HLS. The BMG can actively monitor the IP media on the network and generate notifications to alert operations to any potential issues that may impact live production in real-time.
"Providius has been an invaluable partner in helping us tackle the complexities of our Arista ST2110 live production facility. Their software provides real-time supervision of our network, evaluates our network cyber hygiene, confirms the quality of all our media, and is invaluable for troubleshooting and diagnosing issues quickly. We are happy and trust the Providius software as it complements our focus on quality and delivery of a premium experience for our viewers." – Dennis Dovale, Head of Technology, Broadcast & Media at Tabcorp.
"Thanks to our local partner Professional Audio & Television (PAT), it is exciting to be working with Sky Racing and to be a part of the delivery of over 160,000 races globally each year, knowing that live racing demands excellence, we are proud to support the scale and complexity of Sky Racing's mission." – Jamie Horner, VP of Product Development & Marketing.
About Sky Racing Australia (Tabcorp)
Wholly owned by Australian wagering operator Tabcorp, Sky Racing & Sky Racing World aggregated and distributes more than 106 channels of live television, including live Thoroughbred horse racing from Australia, New Zealand, South Africa, South Korea, Japan, Asia and the Americas to NZ, US, UK, Africa and certain parts of Europe. These also include Australian Harness and Australian Greyhound racing in many territories. With a strong focus on wagering, Sky Racing World supports the promotion of major international races throughout the Americas, in collaboration with the industry's premier digital platforms to provide optimal betting opportunities to North American handicappers.