Game Creek Places Its Trust in Providius Network Telemetry & Analysis Software on IP-mobile Units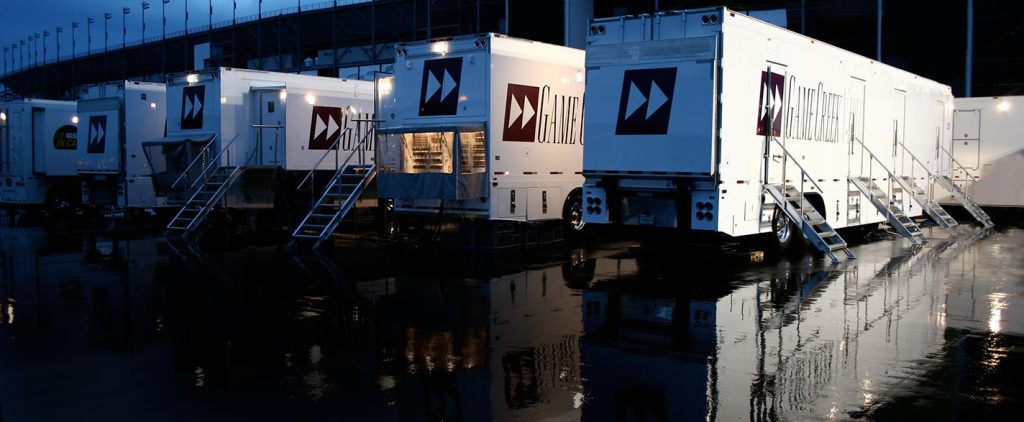 Over a dozen newly deployed IP trucks have incorporated the Providius NVRT & BMG software, which has become essential for Game Creek's operations
Ontario, Canada, April 25, 2023 – Providius Corp, demystifying the complexities of IP media and IT infrastructures, announced today that Game Creek Video reaffirms its commitment to Providius as a provider of network telemetry and real-time IP media analysis for their mobile units. Providius delivers vital network awareness and visibility plus real-time IP media analysis for Game Creek trucks equipped with an Arista network infrastructure using ST 2110.
Game Creek Video has increased its use of IP, with over 30% of its units now operating on an Arista network core. This transition to IP has allowed Game Creek to utilize the latest technology and take advantage of the flexibility that networking offers. Additionally, the adoption of this modern approach to media routing has led to a reduction in the weight of their vehicles. However, the use of IP technology also presents some new challenges, such as the need for new strategies to maintain availability and assist in diagnosing issues.
Providius offers pioneering software that merges streaming network telemetry from the Arista infrastructure and flow metrics from the broadcast control system. The NVRT (Network Visualization and Real-time Telemetry) software delivers a comprehensive view of the infrastructure, providing real-time topology maps, network port-specific packet details, and multicast media tracing in one simplified user dashboard. This simplifies monitoring for the operations team, who can quickly assess the health of their networks without extensive training, and drill down to locate any trouble spots. In addition, Game Creek benefits from Providius' BMG (Broadcast Media Guard), which can acquire, decode, and analyze various IP media flows, including ST 2110-20/30/40, ST 2022-7, and PTP. The BMG can actively monitor any IP media on the network, and generate notifications, thereby alerting operations to any potential issues that may impact live production in real-time.
"Providius has been an invaluable partner in helping us tackle the complexities of IP media and IT infrastructure on our ST 2110-based trucks. Their NVRT software significantly reduces the time it takes to assess network/PTP-related issues and improves the availability of our IP infrastructure. We use the BMG to identify any packet-level disruptions to our ST 2110 workflows and it provides us with the necessary feedback so we can take corrective action.  We're happy with the ongoing partnership and look forward to continuing our collaboration." – Keith Martin, Director of Technology at Game Creek Video.
"We love working with the Game Creek team, their state-of-the-art mobile units are the go-to choice of the top broadcasters in our industry. We value our continued partnership and are committed to developing the best possible products to support their mission." – Jamie Horner, VP of Product Development & Marketing.
As live broadcasting continues to reign supreme in the media landscape, Game Creek Video plays a crucial role in enabling the remote production of landmark events. The Providius Network Telemetry & Analysis software streamlines the technical complexities of operating an all-IP infrastructure and enables Game Creek Video to concentrate on delivering exceptional customer experiences.